Risk Free
Plumbing & HVAC Services in Areas Across MD & DE
Chesapeake Home Services provides residential plumbing and HVAC services in select locations throughout Maryland and Delaware. Services offered include a variety of scheduled repairs and 24-hour emergency services for plumbing, water heater repair & replacement, backup sump pump installation, leak, and faucet repair & installation, and full HVAC repair and replacement. Our equipment is durable, efficient, and affordable with satisfaction guaranteed. We carry name brands that we would install in our own homes: Amana, Bryant, Honeywell, Moen, Aprilaire, and Zoeller. Not only are our appliances guaranteed, but for the full year following our service, if you aren't 100% satisfied, we'll buy them back!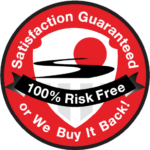 We Always
Go The Extra Mile
Proudly Servicing Residential Homes & Commercial Businesses for over 17 Years
We Always
Go The Extra Mile
Proudly Servicing Residential Homes & Commercial Businesses for over 17 Years
We Always
Go The Extra Mile
Proudly Servicing Residential Homes & Commercial Businesses for over 17 Years
We Always
Go The Extra Mile
Proudly Servicing Residential Homes & Commercial Businesses for over 17 Years
Testimonials
Don't take it from us, take it from our valued customers:
fast and prompt service. technicians knowledgeable and friendly. job completed on time. highly recommend.
Brenda M. – Glen Burnie MD
I had a problem with the practically new thermostat not working. It wasn't letting cool air come out. I called the "after normal hours" number and the very next day, they were here. They had scheduled appts but they worked me in. I really appreciate the fast service because it was very hot that day! Thank u so much
Vanessa D.
I'm very pleased with Chesapeake services in general but particularly with my service person Ron Witke. He is very professional, friendly and knowledgeable. I also appreciate that he takes time to answer my questions about my system and patiently explains how to work my thermostat.
Idalee B
Matt is always prompt and pleasant and very knowledgeable. A great company to work with.
Paul D.
I imagine Ron is pleasant and informative under normal circumstances but his extra efforts during the pandemic to not only protect himself but also protect us – and at the same time to make the service call as normal as possible – was greatly appreciated.
David C. – Millsboro DE
Annual flushing of hot water heater.
Was informative, polite, courteous, and professional.
Thank you. 🙂
Travis S.
Donna thank you very much for the receipt and for exceptional customer service. I am looking forward to getting the Home Services agreements for the other houses. Your new hire in customer care is lucky to have a skilled and knowledgeable person helping her learn her job. Thanks again.
Patti M. Kent co. DE
Installed sump pump…
Professional, knowledgeable, polite…
Terry A.
Chesapeake was quick, efficient, and professional. They took a lot of worry out of the experience of having a major issue with our water line. Given the severity of the problem, I thought that we may need to go days without water, yet Chesapeake had it fixed in less than 24 hours. Their pricing was also more than fair and took a lot of stress out of the process is well.
The technician Andy Moore was great! He was very friendly and very efficient with his work on the heater flush! I'm requesting Andy for any future work needed in my home.
Carlvyn R.
Everything is complete. Thank you again for your timely responses and ensuring we were scheduled quickly. Your excellent customer service is greatly appreciated. Great customer service should be commended. Kudos to your team.
Wanted to thank you for great service. From Donna in the office to kevin for hvac, jack for plumbing and damien for ducts, all were professional, knowledge and went beyond my expectations. Very happy with my decision to buy the service plan and look forward to a great and long relationship. Thanks to all.
Eric W. – Sussex DE
I just wanted to take the opportunity to let you know how impressed I was with your team. The three of them were professional and very hard working and efficient. They were all friendly and respectful of my house and family. They have certainly left a positive impression with me in regards to Chesapeake Climate.
Kevin is great. Always shows up at scheduled time and does a great job. Chesapeake has never let me down. Even when I have a problem.
Joan D.
James installed a kitchen sink instant hot water heater. He was outstanding.
Jim S.
Ron Witke has now been to my home several times with my service contract. He is professional, thorough and a first rate Hvac
technician.
Janice M.
This was my 3rd plumbing emergency this year and Chesapeake Home Services once again came to the rescue. Lost hot water first thing in the morning. A quick call and a CHS plumbing technician arrived, corrected an issue in the master bath, and diagnosed an issue with my existing hot water heater that will soon be corrected. Outstanding, professional service. CHS has my business for life!!
Nancy L.
They performed my annual heating system checkup. Good people, good work!
Evelyn M.
They were seamless in their correspondence and reparations of two toilets. Really impressed with Jack the serviceman. Great company to deal with.
Julie H.
Matt Reed was here yesterday for our scheduled HVAC service. He was was very helpful. I am still learning the system and he answered my many questions. He made a recommendation on changing filters which I will follow. He was very professional and extremely personable.
He also explained your plumbing division needed to be scheduled for the flushing of the tankless hot water heater and home plumbing inspection.  I didn.t know that and thought he was there for everything.  He made a phone call and got the plumbing inspection scheduled for this Friday.
Matt provided outstanding service.  Please insure his performance gets an outstanding rating/review.
Thomas immediately diagnosed our problem and provided an immediate resolution by efficiently installing a new disposal. Great job!
ANDREW Z.
The Service Technician arrived on time, was very professional & performed quality work! I also appreciated the appointment reminder phone call the evening prior to my service date. Great job all around Chesapeake!
TONI J.
Kevin has been to our home a few times for regular maintenance. He has been professional and knowledgeable.
R Krall
We have worked with Kevin & Chesapeake Home Services for several years and have been very satisfied with their work. Kevin's HVAC work has been outstanding and he communicates what has been or needs to be done. We highly recommend establishing a relationship with Chesapeake Home Services.
Ed L.
Good morning the service I received from Mr Charles Griffin was very professional and knowledgeable the two men indeed knew their job very very well and like you said they went the extra mile to make sure that whatever was the problem was solved I was very satisfied with their job and knowledge and will be using the company again I also signed up for the services offered at $50 per year thank you so much
Virginia Q
Thank you for being so responsive and helpful in coordinating the repair of our A/C units, particularly given the three-party arrangement that was necessary for your efforts today. I would be pleased to serve as a reference at any time — and my wife and I have already done so when speaking with our neighbors.
Had a wonderful experience with Chesapeake home service. Started out with speaking to Ryan Moltz whom was very professional down to the crew that came out to do the service.
Had a patient that needed a new wash tub and clog repaired. I contacted Chesapeake and spoke to Ryan whom sent a crew out. They were wonderful. Patient has dementia and they handled her with the utmost of respect and care.
Donna B.
I wish Andy could do all of my home repairs! Friendly, prompt, and highly knowledgeable! Give that man a raise.
L Owens
Both Ronalds were excellent!
Linda P.
Chesapeake came and serviced my outdoor showers. They were prompt and efficient. I would highly recommend!
Kathy W
Chesapeake Home Services installed a replacement water heater in my townhouse. The two plumbers who did the install , Jack and Dave, were both professional and courteous . I would highly recommend them.
Irwin D.
I had a excellent experience for the 2nd time. My service was on 10/28/20 by Ronnie Chester, and David Brickman. These 2 gentleman were extremely professional and went beyond expectations. They were able to find the source of the leak for the 2nd time now. The first time Ronnie sent his report which stated the leak could be from shower seat or possibly bladder in shower, that then became a tile issue which is not his scope of practice. The builder never investigated and here we are after repair of bladder to a leak still. Again they wrote in report and now went beyond what was needed and found the immediate source of the water, which is the shower chair. They were overly excellent, and would recommend ANYDAY ANYTIME. We are extremely grateful for their services.
Allison J.
Today we had the pleasure of meeting one of Chesapeake's HVAC technicians who handled our annual maintenance inspection. He was highly proficient, professional and polite and took pride in the quality of his work. We are very satisfied with our service and will be certain to let our friends know that we are happy with Chesapeake Home Services!
When I called Chesapeake Brittany determined there was not a current work order and would keep me posted. She did just that calling me a few hours later to confirm a work ticket had been generated and that Craig will arrive at my home tomorrow (Friday) between 12-4. Thank you to Brittany for her prompt, professional and again excellent customer service. Best
Janet N.
This company is amazing. The fastest most courteous service I could have imagined. Matt took the time to explain the status at each step of the way and informed me of the final result and recommend actions I can take to help avoid need for repairs in the future.
Timmons O.
My water system needed flushing. He found the issue, needed a new sump pump. He installed the new pump and cleaned the water heater with no issues. He was very efficient, and the pump was replaced and working like it should in a very short time. He was very aware of the covid issue and had a mask on at all times. He left the area as it was prior to his arrival with no issues. Would highly recommend not only the service tech Thomas Lyons but also Chesapeake.
Pat T.